Die Services
We pride ourselves in offering the highest quality services to our customers. We can consult with you and your employees to ensure your company has the appropriate wire drawing die(s) for your application. You can also learn more about our Wire Die Maintenance programs, which provide an assurance of maintained product and or information for your facility and drawing machines. When you are in need of refurbishing/recutting of these dies, we will provide quality product and customer service.
Wire Drawings Specs
We can produce wire drawing dies to your specifications. If you don't have the specs, we can work with you to define and build those dies for your needs.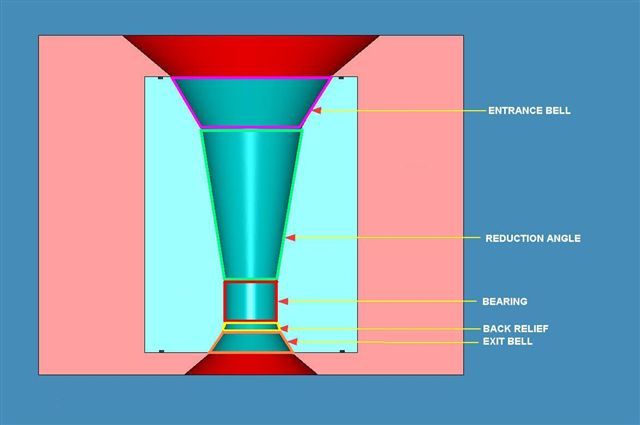 Die Products and Recommended Use
At Classic Die Services, we produce quality, single and poly crystal, wire drawing dies. Our focus is producing wire drawing dies which produce a quality product and customer service matched by no other. These products include but not restricted to; drawing, bunching, shaving, stranding, shaped, and any application which requires a "die".